Allu Arjun fails to beat Ram Charan's record!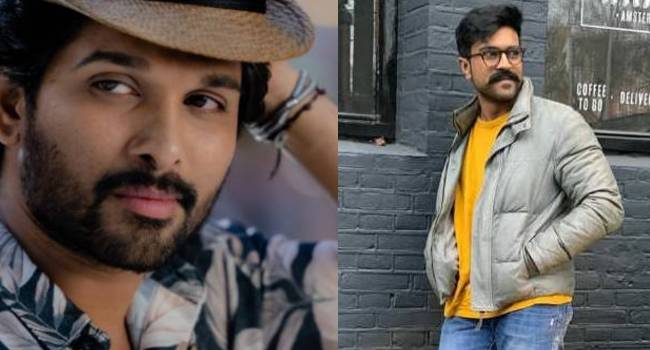 Allu Arjun starrer 'Ala Vaikunthapurramlloo', which released this Sankranthi, turned out to be one of the biggest hits of all-time. Some even claimed that the film had broken 'Baahubali 2' records in many areas. Forget about breaking 'Baahubali 2' records, the film didn't even come near to Ram Charan's 'Rangasthalam' record at RTC X Roads.
RTC X Roads theaters (Hyderabad) are considered as the barometer for revenue at the single screens in Telangana and Andhra Pradesh. Even the stars take it as prestige to have a long run of their movies in these theaters. The final gross revenue of this year's releases reveals that 'Ala Vaikunthapurramloo' didn't break any record at RTC X roads at least. 
Here comes the final gross of this year's two biggies….
While Allu Arjun's 'Ala Vaikunthapurramloo' had collected Rs 1.97 Cr gross at these theaters, Mahesh Babu's 'Sarileru Neekevvaru' amassed about Rs 1.76 crore. The so-called record-breaking blockbuster of Allu Arjun had collected mere Rs 20 lakhs more than Mahesh Babu's movie.
And Ram Charan's 'Rangasthalam' still stands at the unbeatable position after 'Baahubali 2'.
All Time 5 Hits at RTC X Roads
1. Baahubali 2 – Rs 3.76 Cr
2. Rangasthalam – Rs 2.41 Cr
3. Baaubali – Rs 2.04 Cr
4. Ala Vaikunthapurramloo – Rs 1.97 Cr
5. Sarileru Neekevvaru – Rs 1.76 Cr
Courtesy: The data is from twitter.com/hydrtcxroadcoll
RTC X Roads All Time 'Top 5' gross#Baahubali2 3,76,26,472#Rangasthalam 2,41,29,022#Baahubali 2,04,75,067#AlaVaikunthapurramuloo 1,97,59,897#SarileruNeekevvaru 1,76,69,289

— rtc x roads cinema's (@hydrtcxroadcoll) July 2, 2020